The difference between ordinary steel nails and cement nails
Views:32 Author:Site Editor Publish Time: 2017-12-04 Origin:Site Inquire
The Difference Between Ordinary Steel Nails And Cement Nails
Ordinary steel nails, also known as iron nails, are made of cold drawn hot rolled low carbon steel wire rod as raw material, and then processed into a nail making machine, the strength of the product is generally 500 ~ 1300MPa. The cement nail is the use of high-quality 40 # -45 # of carbon steel as raw material, and then after a special processing obtained a steel products. The product has a strong hardness and good toughness, the product of super hardness, superior quality.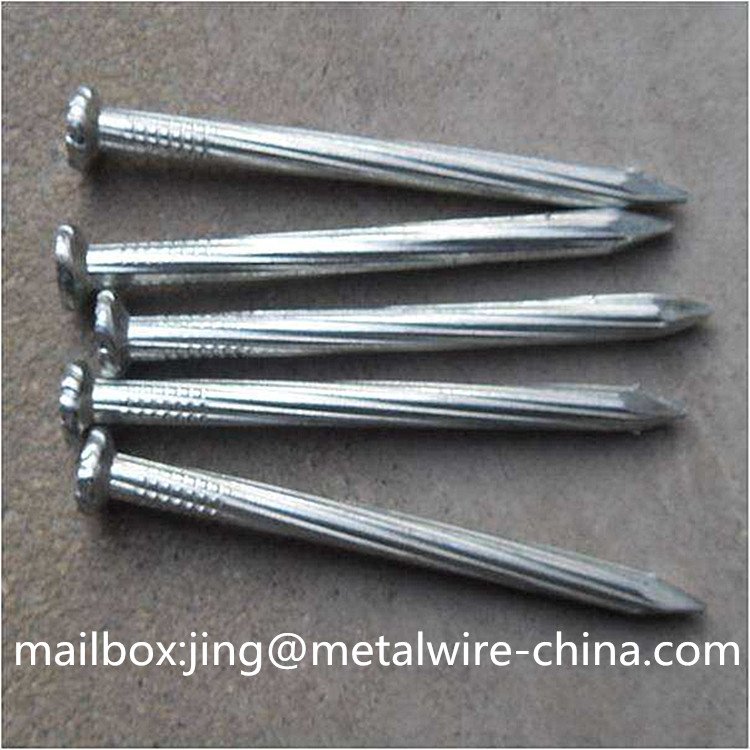 Cement nails, commonly known as steel nails, are a kind of nails made of carbon steel. The material is made of 45 steel or 60 steel. After the process of wire drawing, annealing, nail making and quenching, the material is hard. Its function is to nail some hard on the other nails nailed objects, because the material is very different from ordinary nails, is a special nail. Cement nails hardness, rough and short, strong ability to wear chisel.
The nail of the cement nail has the slide rod, the straight line, the twill line, the spiral, the bamboo joint and so on many kinds, the general common is the straight grain or the slide pole.
According to different classification, cement nails can be divided into: black cement nails, blue cement nails, color cement nails, countersunk cement nails, K word cement nails, T word cement nails, galvanized cement nails and so on.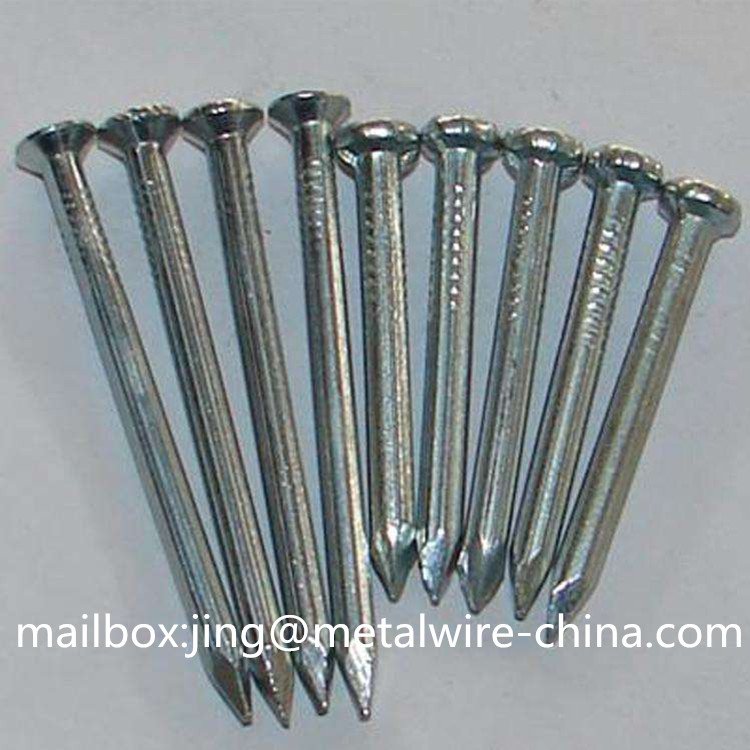 Commonly used in daily life cement nails specifications: 16 mm, 20 mm, 25 mm, 30 mm, 40 mm, 50 mm, 60 mm, 70 mm, 80 mm, 100 mm. Cement nails Uses: Suitable for decoration, decoration industry, hard wood, light wood keel connection, often used for hard wood, brick wall and cement mortar components of the fixed accessories. Because the product has a strong hardness and good toughness, it is widely used in civil and military construction of water and electricity installation and decoration purposes.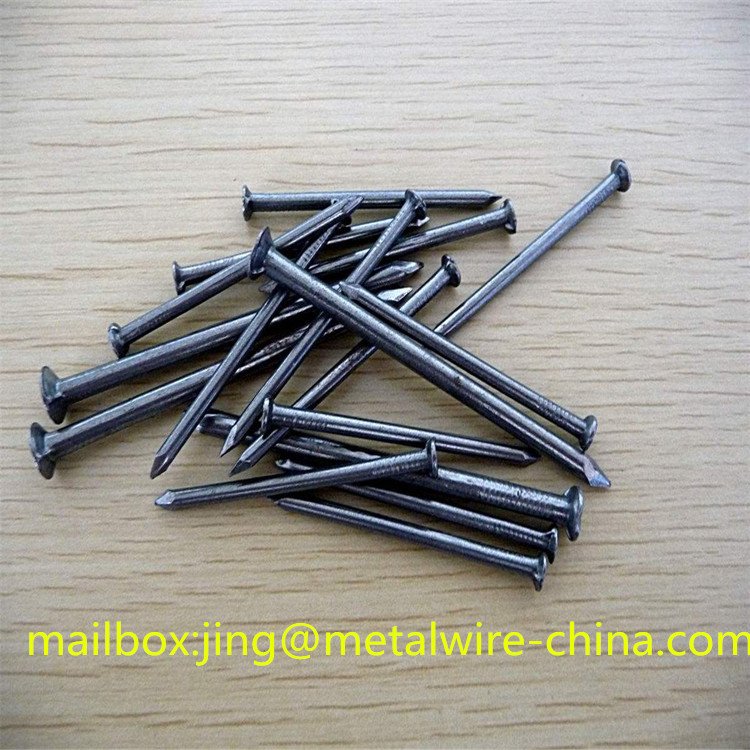 A wide range of steel nails, cement nails belong to one of them. The difference between cement nails and nails is: 1, from a chemical point of view, cement nails are steel nails, its carbon content less than the iron nails, the hardness is relatively stronger than the nails; 2, from the use of speaking, Cement nails can penetrate concrete walls for fixing purposes, while nails are generally used for fixing wooden products.