Types of Fence in Life and Their Applications
Views:1 Author:Site Editor Publish Time: 2017-11-20 Origin:Site Inquire
Types Of Fence In Life And Their Applications
In our country, the application of fence is very wide, mainly including highway fence, railway fence, airport fence, garden fence, stadium fence, foundation pit fence, municipal fence and so on. Fence there are many titles, according to the geographical scope of the impact of the North is often referred to as fence, while the South is called the fence.
According to the type of division, there are several types of Fence mainly the following brief description of their respective characteristics:
1, plug the fence, mainly used in highways, the structure is mainly composed of two parts, up and down column steel pipe, one part of the set in the other part of the internal bolt connected to play a fixed role. The fence is beautiful and easy to install, which is very suitable for the protection of gardens, roads and temporary isolation belts;
2, iron fence, the main features of this fence is simple and practical structure, easy to transport, bendable, suitable for uneven areas, cheap, suitable for large area applications; Frame Fence, the installation is very flexible, general use In a variety of road protection around the fence installation of this way can be changed, so that can be used as long-term fence.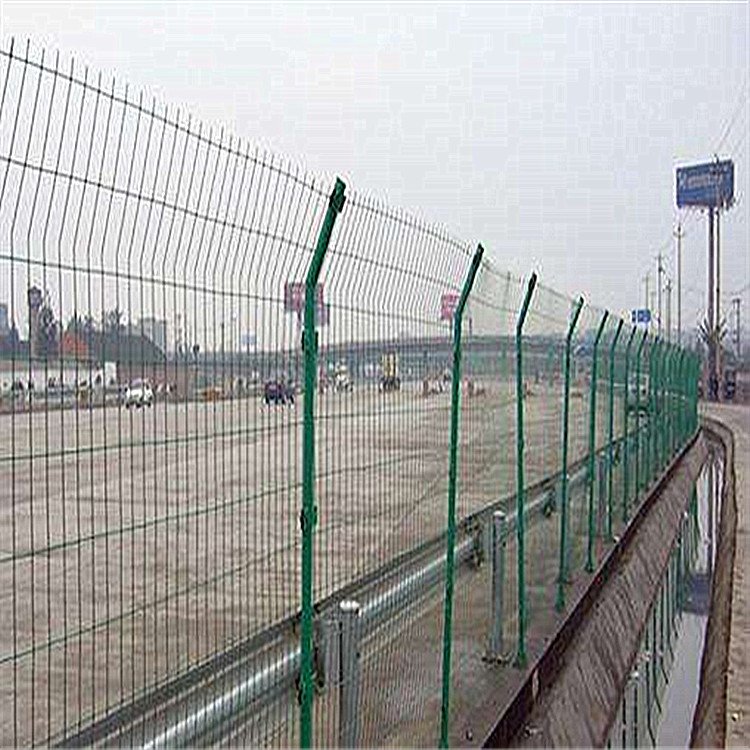 Road fence is usually made of low-carbon steel wire, aluminum-magnesium alloy wire, spray, is an important highway maintenance and security facilities. The grid structure of the product is concise, easy to transport, and the installation is not limited by the relief of the terrain, especially for the mountain, slope and bending zone. And, durable, low prices, suitable for large area adoption.
Road fence is mainly used for residential, roads, commercial areas, public places, new rural construction and other occasions for personal safety and protection of equipment and facilities, fence in our lives can be seen everywhere.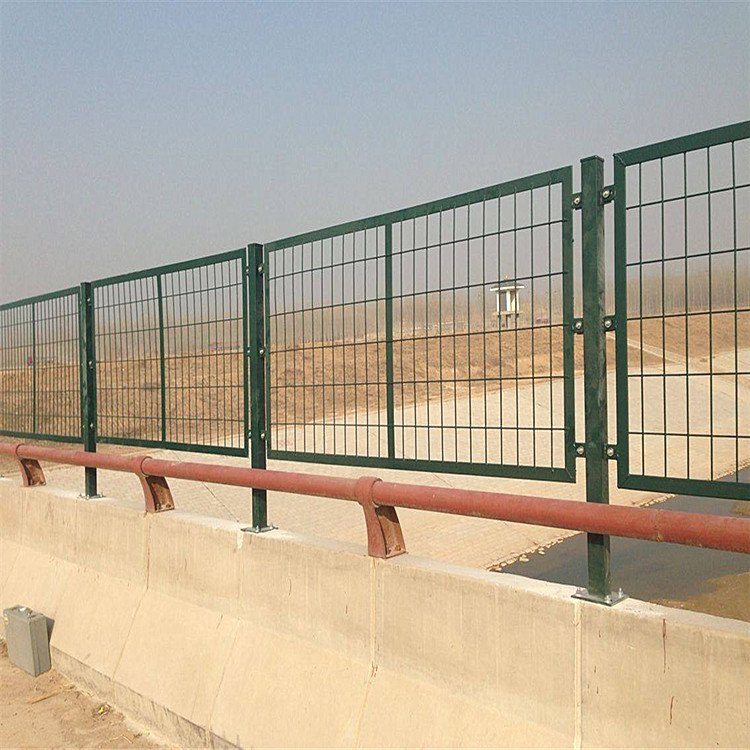 A wide range of fence, road fence is one of our common fence one.
According to the use of fence functional classification of community fence, villa guardrail, security guardrail, stadium guardrail and so on.
In accordance with the appearance of classification: bilateral silk fence network, the framework of Fence, double-circle Fence, the United States grid Fence, Chain Link Fence, steel mesh fence.
Functionally, it can be divided into: highway, railway fence, airport guard net, stadium, cell protection decoration net, bridge protection anti-glare net, iron fence and so on.