Widely used foundation pit fence
Views:4 Author:Site Editor Publish Time: 2017-11-23 Origin:Site Inquire
Widely Used Foundation Pit Fence
The foundation pit fence is also called temporary fence, foundation pit fence, foundation pit protection net, etc. It is a kind of wire mesh welded into the fence netting, yellow and black and white surface color design can effectively play a warning role. The product has strong safety performance, handsome in appearance, strong warning effect, therefore, it is widely used in various construction works for fence use.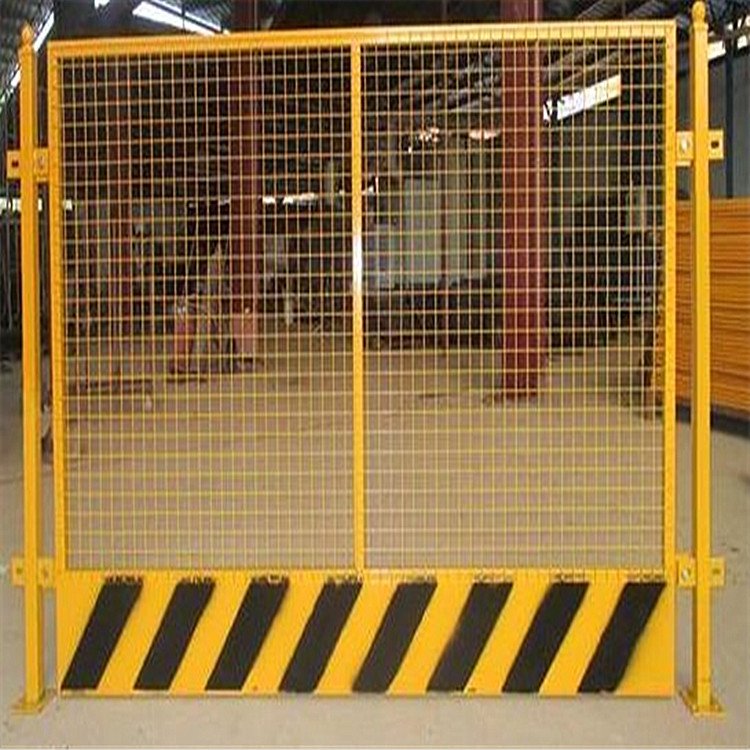 The pit of the foundation pit is all made of steel structure, the steel is made of national standard materials, and the construction process is strictly in accordance with the drawings to ensure the size of the specifications is correct and the welding points are firm. The purpose is to achieve the effect of safety protection.
Foundation pit fence is generally used for the construction of the tunnel, it can be the construction area and the pedestrian roads, roads and separate vehicles to avoid pedestrians, vehicles entering the construction site, it can play a safety warning. Fence commonly used in the selection of red and white and yellow and black and white two colors, bright and clear colors, can better play the role of prompted isolation.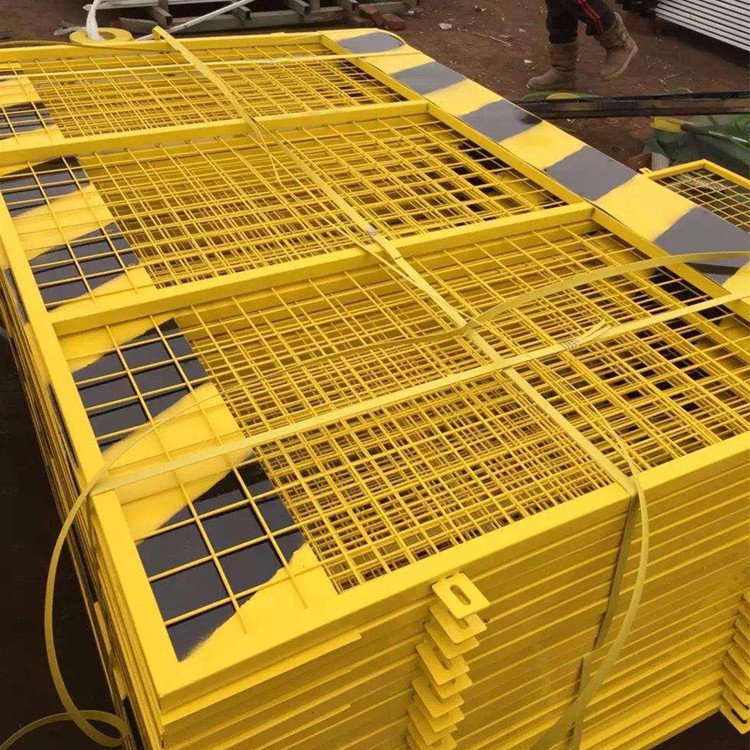 We set the guardrail in our life near the work site can be broadly divided into the following categories:
(1) Stairway and ladder section of the construction of the section, it is necessary to install temporary protective railings. Moreover, the top staircase should be formally equipped with the progress of the construction structure of the railings or temporary guardrail, in order to avoid accidents.
(2) Around the foundation pit, balconies with no balustrades or fences have been installed, and the roof and floors without external scaffolds, and the surrounding water tanks and water towers must also be provided with protective railings.
(3) Vertical transport equipment, such as derricks, construction elevators and other buildings connected to both sides of the channel must also be added guard rails.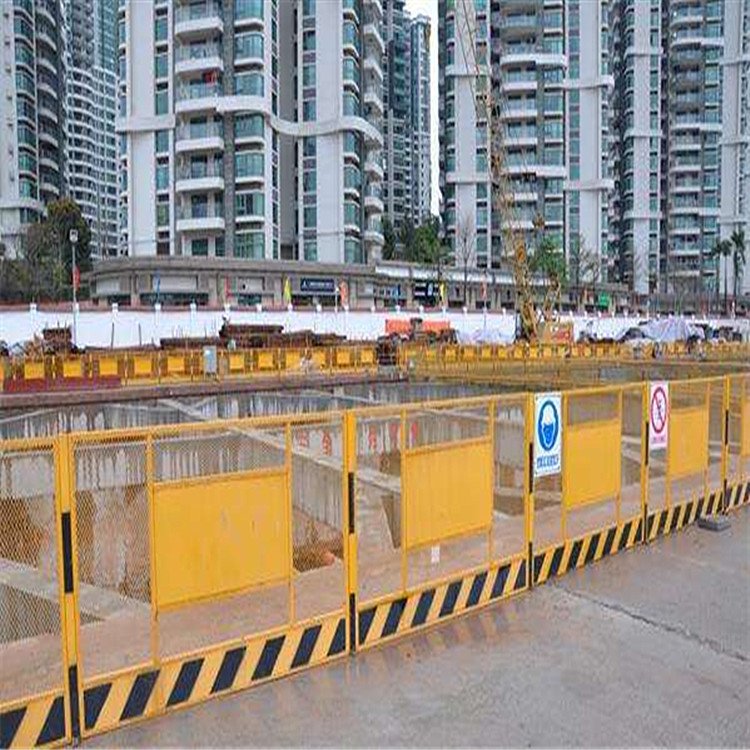 Nowadays, the widespread use of foundation fence has greatly reduced the occurrence of the following accidents.
1, to prevent personnel accidentally fell into the pit. Baseboard Fence above the baseboard brush black yellow or white red and white paint can be effective around the pedestrians or vehicles to alert.
2, to prevent debris falling into the pit. Because the mesh of the mesh fence is small, it can prevent some debris from falling into the foundation pit and effectively prevent the following construction workers from accidental falling due to debris falling.
3, when the foundation pit fence used as floor protection, it can effectively prevent the danger of falling.
4, for the separation of people and vehicles separate channel role, the construction site of the separation of people and vehicles in an orderly manner to reduce the accident.